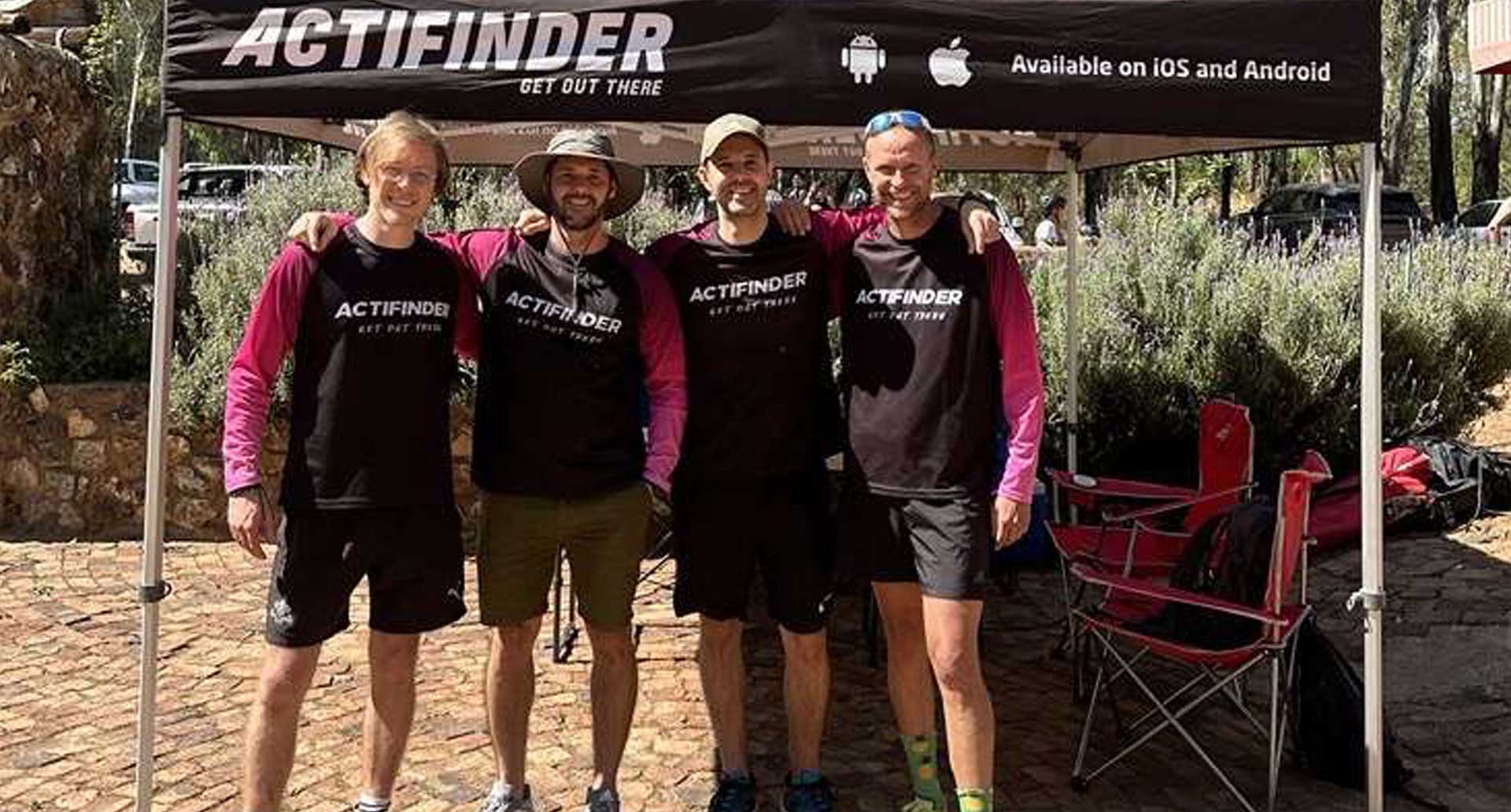 17 Oct

ActiFinder shines at The Big Red Barn's Adventure Run event: A trailblazing experience
ActiFinder shines at The Big Red Barn's adventure run event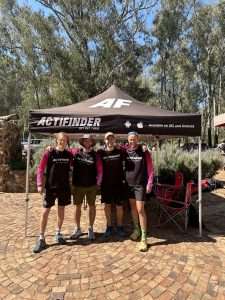 The Team
Introduction:
On a sunny,Sunday 01 October, ActiFinder had the privilege to unveil it's cutting edge Live tracking Platform at an Adventure Run event – the Breast Cancer Fun Run held at The Big Red Barn. This event marked a pivotal moment for us, as it allowed ActiFinder to step into the lime light, showcasing our technology and gathering valuable feedback from participants and the Adventure Run community, further solidifying our commitment to outdoor activities, hiking trails, mountain biking and even locating ideal picnic spots.
Charting the trails:
 In preparation for the event, the ActiFinder team embarked on a trail-blazing mission. We roved through the picturesque trails of The Big Red Barn, capturing vital GPX files. These files were crucial for populating our platform, providing the runners, hikers, and mountain bikers with real-time visibility of their chosen paths. We're committed to procuring GPX files for as many locations and events as possible, as this feature proves invaluable for our outdoor activity enthusiasts, ensuring they stay on course even if they lose their way while exploring the hiking trails or mountain biking routes.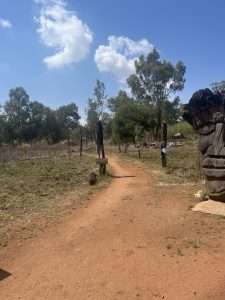 The trails
The onboarding process:
 Setting up our Gazebo near Adventure Run's registration station, we eagerly awaited participants. They were directed to us, where they registered on our app. This was their gateway to a world of adventure and security. We guided them through the app's functionality, explaining how to activate their beacons and access their routes in case they veered off track. Fortunately, there were few wayward souls, and we were delighted to receive positive feedback on the feature that allowed runners to visualize their trail.
We also clarified that once they initiated their beacons, we could monitor their progress on our end, displaying a real-time map view of their journey. This feature served not only as a comforting presence but also as a means to respond swiftly to any emergency or distress signal.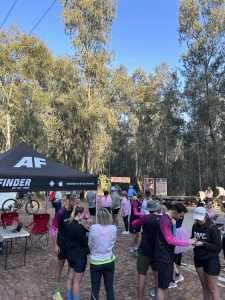 Onboarding process
The Grand Event:
As the event commenced, our technology delivered on its promise. We could track a total of 53 active trail runners, a sight that brought smiles to the faces of the Adventure Run organizers. This real-time tracking allowed us to keep them informed about the progress of individual runners and estimate when the last participants would cross the finish line. The paramount aspect was the assurance it provided, ensuring the safety of runners in case of any emergency. Fortunately, there was no need for panic as all runners successfully completed the race. It was an exhilarating experience to witness ActiFinder's outdoor activity platform in full action.
Conclusion:
 The collaboration with Adventure Run proved to be a resounding success, with the Adventure Run team wholeheartedly embracing the ActiFinder platform. This partnership has opened doors to exciting new opportunities as Adventure Run has expressed their desire to have us at their future events. Moreover, venues have also expressed their interest in incorporating our technology. This positive reception has bolstered our confidence that ActiFinder is indeed a valuable asset in the adventure industry, and we are eager to expand our horizons. Stay tuned as ActiFinder continues to explore and revolutionize the world of live tracking.